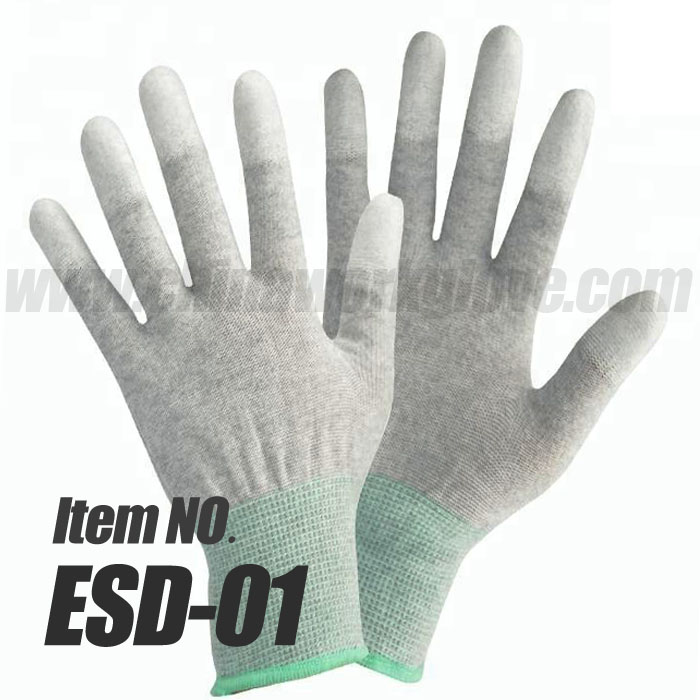 Name: Carbon ESD PU Finger Tip Coated Gloves/ Antistatic ESD Top fit PU Coated Gloves
Item No: ESD-01
Liner: 13 gauge polyester/nylon
Coating: Polyurethane/PU
Cuff: knitted wrist
Finish Style: smooth
Dipped Style: fingertip coated
Size: XS(6#), S(7#), M(8#), L(9#), XL(10#), XXL(11#)
Color: White, Black, Grey or customized
Logo: Silk screen printing, Heat transfer, Washing label., Woven label
Package: 1 pair/Polybag, 12 pairs/OPP bag, 300 pairs/carton or customized
OEM/ODM: Yes
MOQ: 2000 Dozen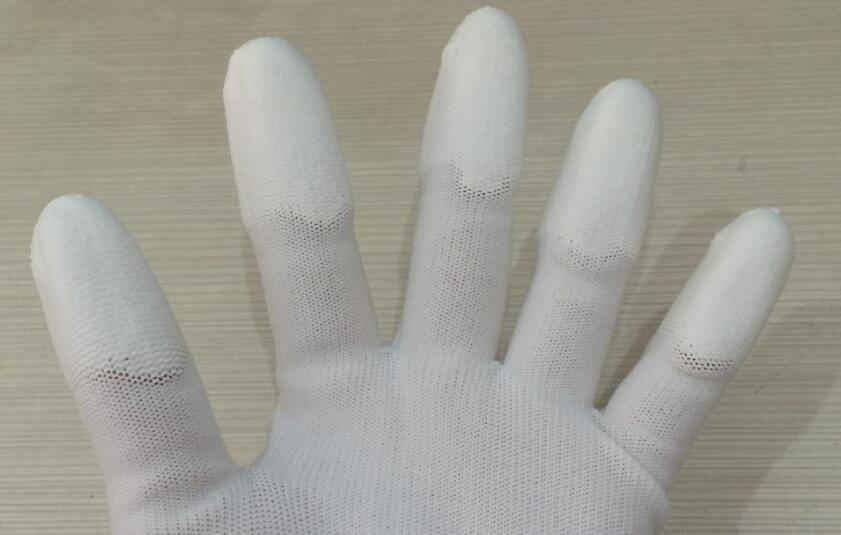 Feature:
Even the slightest static changes that usually exist in a working environment can have a devastating influence in electronic components. As the increasing of speed and complexity of electronic device, electronic components are more susceptible to ESD interference and damage. This is reason that our company introduce carbon ESD PU finger tip coated gloves to you.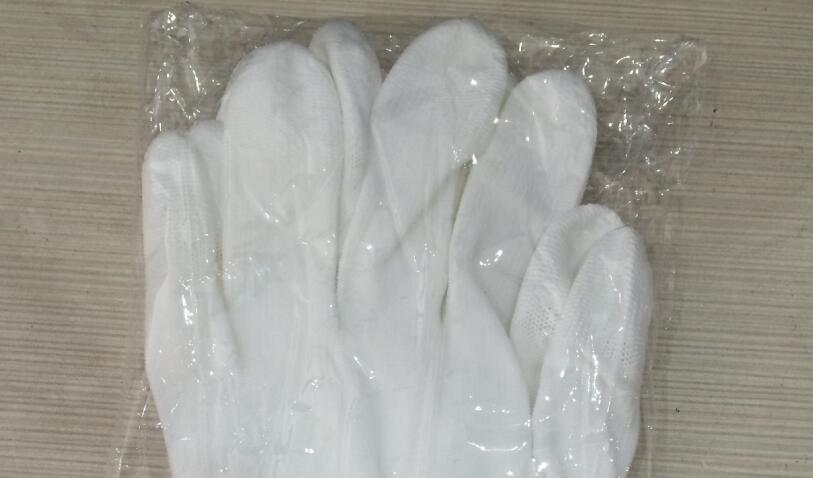 ESD, namely Electron-Static discharge. Carbon ESD PU finger tip coated gloves refers to polyurethane coated on the top fit of polyester/nylon liner, polyurethane coated with excellent antistatic effect to prevent skin irritation caused by corona discharge. Nylon is one exquisite material with sound elasticity, it is ventilation and washable. Usually, antistatic ESD top fit PU coated gloves is applied to protect electronic components and raise produce efficiency, such as semiconductor & electronic product assembly and optical disc industry
In addition, the seamless nylon lining is mixed with carbon liner leads to the highest surface resistivity of 1X108Ω, with providing excellent flexibility and sensitivity. Only fingertip coated results gloves are breathable on the back and offer comfort even are constantly used for long time. It is anti-static protection of electrostatic and other sensitive work. Carbon ESD PU finger tip coated gloves is efficient in handing with small parts because of good flexibility and grip, furthermore, it can prevent from scratches and stains by applying PU coated on fingertip and remove static electricity with nylon carbon liner quickly.
Application:
Circuit boards and components, handling delicate sensitive parts, electronic instruments, assembly and repair work in electronics, telecommunications, precision instrumentation, optics and laboratory